Student Achievements
Youth Award - 27 October 2017
Congratulations to Georgia Thomas on winning a youth award. Please read the media release below for futher details.
MEDIA RELEASE
Youth Awards recognised during Children's Week
South Australia's most outstanding student achievers were announced at Parkside Primary School, Adelaide, on Friday October 27th as part of the 18th Annual Children's Week Minister for Education and Child Development Awards.
These awards are offered as part of the Children's Week celebration for children who have demonstrated outstanding achievement in any endeavour including academic, community service, sport, arts and personal challenge.
Minister for Education and Child Development, the Hon Susan Close, MP, presented the awards in two categories – students in Primary and Secondary Schools – and praised the students who had all demonstrated excellence in their chosen academic and extracurricular endeavours.
An award was presented to Georgia Thomas who attends Nuriootpa High School in recognition of her outstanding contribution to school and community through the Gay Lesbian and Other committee, the Rotary Citizenship Program, public speaking and the SA Youth Parliament.
Seven other awards were presented to students whose extraordinary efforts included outstanding academic and community achievements, supporting other children and adults in need and career development in the arts.
Children's Week was celebrated by schools around the state from Friday October 20 to Sunday October 29, as they hosted special events and activities to recognise the important role that children play in our communities.
To find out more about Children's Week and the awards visit: www.sachildrensweek.org.au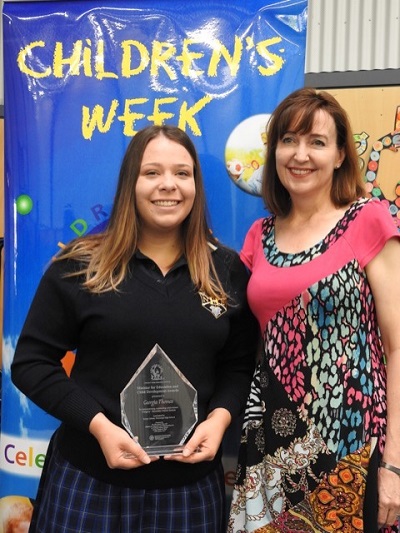 Debating Team Success - 13 September 2017
Congratulations to the senior debating team on winning their semi-final against Rostrevor College last night in Adelaide. An outstanding effort in the first year of competition. It was a high quality debate with Jess D winning the top presentation on the night and the adjudicators giving praise to both teams on their performance.
A big thank you to Balin Powardy and Asher Rhode for their coaching and commitment in getting the team started this year.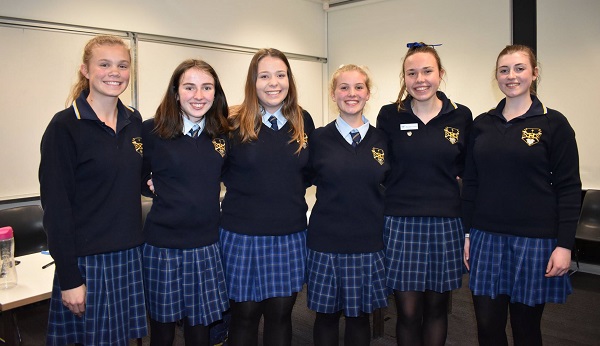 MTA Award
Congratulations to Russell Noack on winning this award as part of his apprenticeship training.
Order of Australia Student Service Award - 31 October 2016
Congratulations Madeline on WINNING the Order of Australia Student Service award. Only 12 finalists from across South Australia and for Madeline to win is an outstanding achievement. She received her award at Government House on Monday October 31. This is the third year in a row that a student from NHS has reached the final.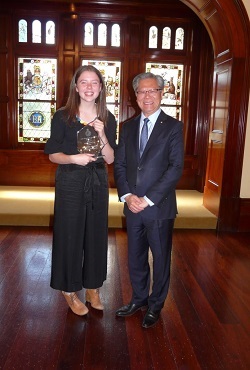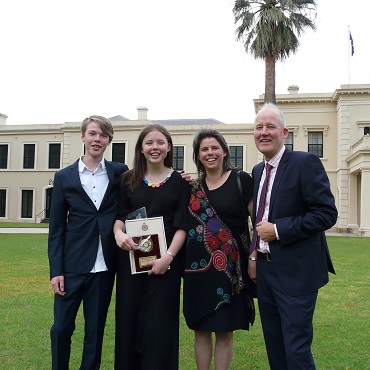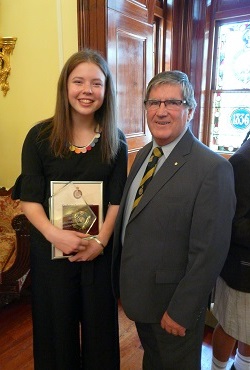 Riding for the Disabled Success - 24 October 2016
Congratulations to Ashleigh (Unit 2) who recently achieved 1st Place the state-wide 'Led Dressage' competition. Ashleigh attends the local Riding for the Disabled Centre every Monday. As well as riding herself, she also is doing training to be a volunteer to support other riders. Well done Ashleigh!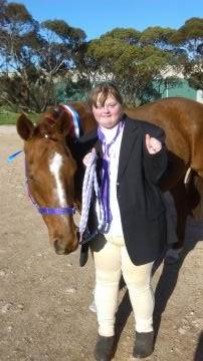 Student Citizenship Awards - 7 October 2015
Last term our school was asked to nominate 2 students for the prestigious Student Citizenship Awards, offered by the SA Branch of the Order of Australia Association. Each year 11 students are chosen from across the state to receive a certificate and medallion from His Excellency, the Honourable Hieu Van Le AO, the Governor of South Australia, who is also Patron of the Association.
This award recognises the outstanding contributions and leadership of students within their school and wider community. All nominations were assessed against established criteria including contribution to school and the community; leadership and management skills, support for the disadvantaged and the wellbeing of others along with a demonstrated Pride in Australia.
Our nominations were Regan and Joshua and we have great pride in publicly announcing their success with these awards.
Firstly, Regan was selected as one of the top eleven students for the Student Citizenship Award and she attended a special ceremony on Wednesday 7th October at Government House to receive her certificate and medallion from His Excellency, the Honourable Hieu Van Le AO, the Governor of South Australia. This is an outstanding achievement from a student who has worked with dedication and passion both within our school as an SRC member and the community (especially in the area of Athletic and working with disabled athletes).
Joshua was also recognised by the Adjudication Panel for his enduring contributions to school life and the Barossa community, especially in relation to his involvement with the Nuriootpa Football Club. The panel recommended that he receive a 'Highly Commended' Certificate signed by His Excellency and the Chairman of the SA Branch of the Order of Australia Association, Professor John McKellar, AM, ED.
We as a school would like to congratulate both Regan and Joshua for their exemplary contributions to our school and the community. We are immensely proud of their outstanding efforts and no doubt they will continue to be successful members of the Barossa community who will make a difference to the lives of others.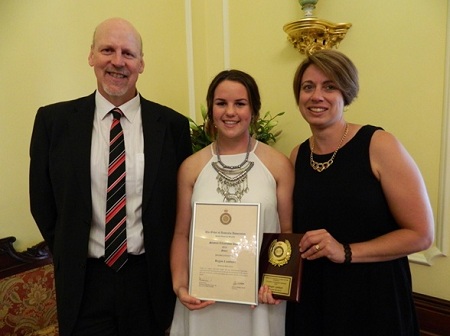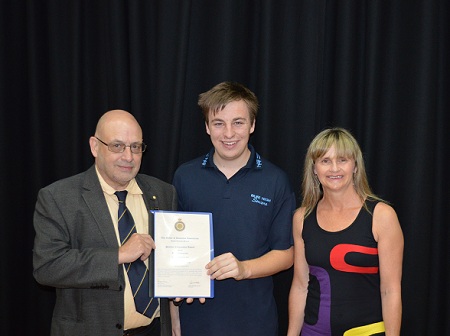 Pedal Prix at Loxton - 26 May 2015
We are very proud of the Nuri High Teams across all categories - never before have we placed in the top 3 for all 3 teams in their respective categories. Please find below an official Pedal Prix video of UniSA AHPVSS Round 1 Loxton.